Hello everybody!
I'm new here at these forums, so this is my very first post.
I'm so glad I have found a forum where people have the same sentiments as I do when it comes to sports.
Football players are the lowest form of life on this planet, lower than slime-mold.
For far too many years, decades in fact, we have tolerated their arrogant, rude, and even criminal behavior.
In our schools they bully the other students around, and are never disciplined for it.
The jocks are the cause of the classroom curriculum being dumbed down to make it easier them to get passing grades, and they are the reason why the quality of education in so many schools is going down the crapper!
They can rape our sisters and daughters, and the are not held accountable for their crimes.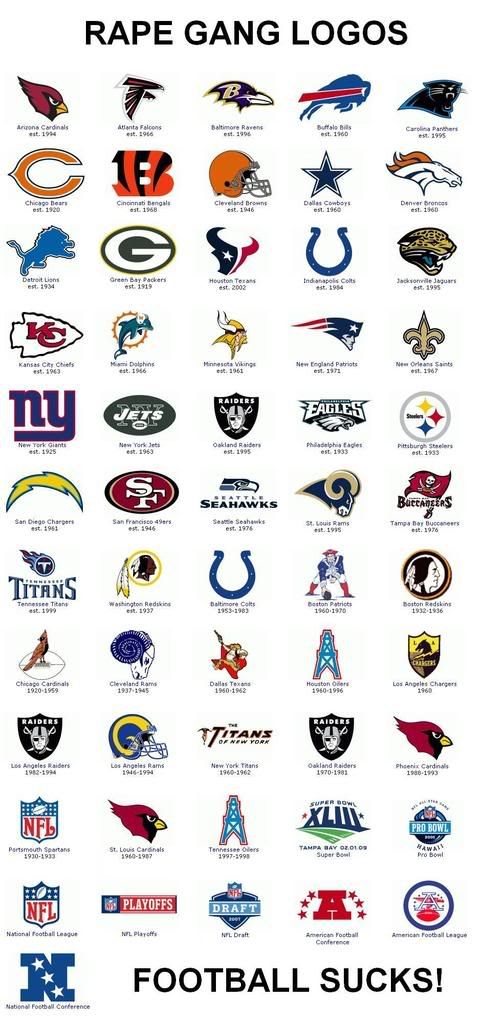 YEAH!
This says it all!!!
I created this graphic myself.